Perhaps you have tried diving on an exotic foreign island, but you didn't seem to get a diving spot appeals you want.
While you can have an exhilarating experience at any of our specified great diving location, It's time to start getting ready for a splash this summer. There are lots of exotic water spots waiting for you in the UK to explore today.
These are our 5 best diving locations in the UK. Check them out below.
1. Scapa Flow
In Orkney Island, the widespread waters at Scapa Flow shielded by islands creates one of the world's perfect natural harbor. The Scapa Flow was formerly the Chief base for the Royal Navy.
It was also in this site during WW1 that the badly defeated German high seas fleet sunk. Most of the Wreck since that day lay in recreational depth and are accessible to all levels of divers. It is sure refreshing to discover the thrill of this location that is reminiscent of a tropical paradise.
2. HMS Moldavia, Sussex
This site is one of the 5 best diving locations in the UK that is perfect for battleship enthusiasts. The HMS Moldavia was a 10,000 tonne elegant P&O liner converted to a warship in WW1. Her broken remains still lie tantalizingly deep at 48m, and the guns are even still visible today.
Also, at about 20 miles out of Brighton, you can still get a pretty decent chance of excellent visibility.
Read Also: Do You Want to Travel The World? Explore Edinburgh in 7 Facts
3. James Eagan Layne, Plymouth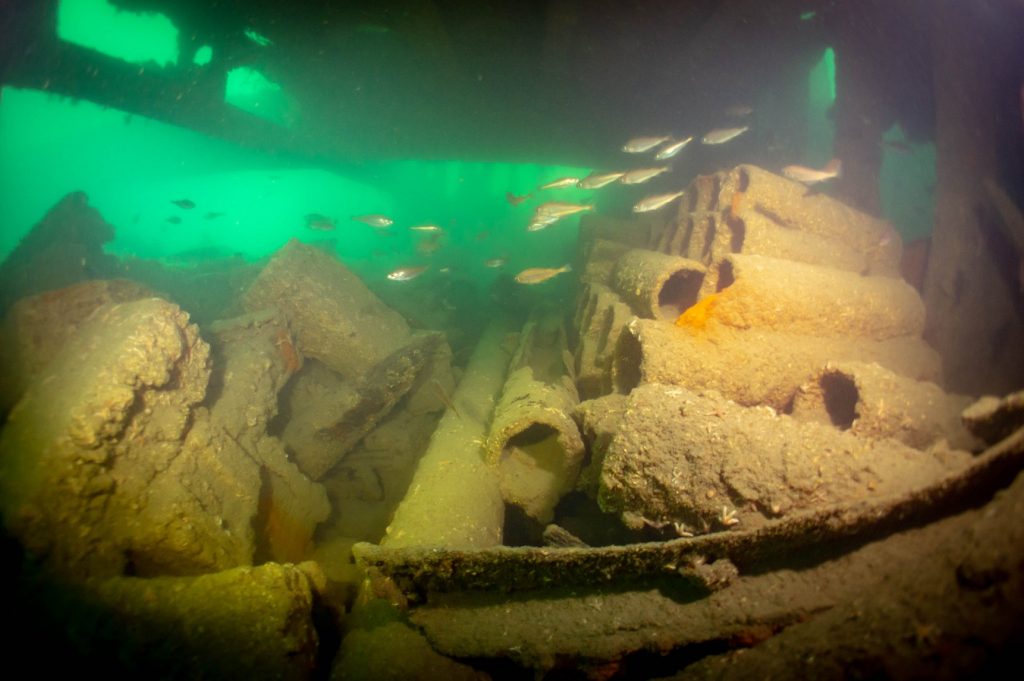 This site is another shipwreck torpedoed in WW2 just off the coast of Plymouth in 1945. For years, the Wreck was visible, but now, the highest point of the Wreck is about 6m.
This site is a popular diving spot because of how close the Wreck is to the surface. The hull keeps falling apart bit by bit, leaving a cathedral of opening for divers. This site is a perfect diving spot for divers of all abilities.
4. Lundy Island
Located in the Bristol Channel, this site features some of the healthiest waters. Below the water are large underwater rock formations typically covered in kelps. The kelps create a perfect sanctuary for marine creatures to thrive.
From the mainland, you can see Lundy visibly, which is just a few miles from Barnstaple. You can take a tour to Barnstaple with ease as boat skippers will gladly take you out there. If you're lucky to pick the right time of the year to dive, you may just be diving with playful seals.
Read Too: For Millions of Bird-Watching Tourists, These Are The Top 5 USA Destinations You Must Know
5. Farne Island
Lastly on our list of 5 best diving locations in the UK, is the second island you'd love to dive at. Located off the Northumberland coast. Farne Island has a bare link with the cold water of the North Sea.
During cold weather, it takes a severe battering from the weather. But this is not a disadvantage as it can work to the divers' advantage. On a good day, this coastline teems with a lot of wildlife. You also get to see so many grey seal colonies at this site.
Conclusion
Irrespective of where you in the world,, you can plan to explore the best diving locations in the UK. Discover the world, travel, and have fun.