What are the 5 best diving locations in the USA?
Are you currently in the USA? Great, because you don't have to travel far away to enjoy great diving expeditions. Several diving spots in the USA can make your dreams come through if you truly enjoy the pastime.
The good news here is that our picks today are all exceptional sites in your backyard. There is plentiful access to the Gulf of Mexico, the Pacific Ocean, and the Atlantic Ocean. From temperate seas to warm-water reeds, here are the 5 best diving locations in the USA.
1. Monterey Bay, California
The Monterey Bay National Marine is one of the excellent marine habitats in California. This pristine area, especially Bluefish Cove and Whaler's Cover, allows no more than 30 divers in a day. So, if you want to dive here, reservation is necessary.
This beautiful site has several sightings you may not find elsewhere in California, like the rock cod and leopard sharks. Its sheltered coves and clear water make Monterey Bay accessible to all levels of divers.
The water temperature is between 10 to 15 C (50 to 60 F) even during the summer, so get a drysuit. Visibility is also quite decent as it ranges between 3 to 9 m (10 to 30 feet).
2. Southeast Florida
This region is one of the 5 best diving locations in the USA that offer one of the longest continuous reefs in the West Atlantic. Close to the shore here, the Gulf Stream current flows such that it provides clear and warm water. It surely reminds tourists of the treasures of the Atlantic South and UK destinations.
A lot of the reef is accessible through shore dives. And since both the prevailing current and the reef runs parallel to the shore, drift diving is excellent. When you're diving between May to September, it's common to see lots of turtles riding the current with you. If you keep an eye out, you could see a sailfish or shark because the reef is the migratory path of big ocean creatures.
3. Morehead, North Carolina
Are you an intermediate diver with a passion for wrecks and sharks? Then Morehead, North Carolina, will deliver. For an exhilarating dive, there is a very much intact sunken 180-foot USCG cutter at 110 feet (34m).
The site is straightforward to navigate. And while diving, there are no guarantees as you are very likely to see about 5 to 20 Raggies. Sharks are brought to this site by the Gulf Stream. It also brings with the sharks an abundance of prey. Other wrecks nearby include Atlas, Caribsea, Papoose, and Aeolus.
4. Bonne Terre, Missouri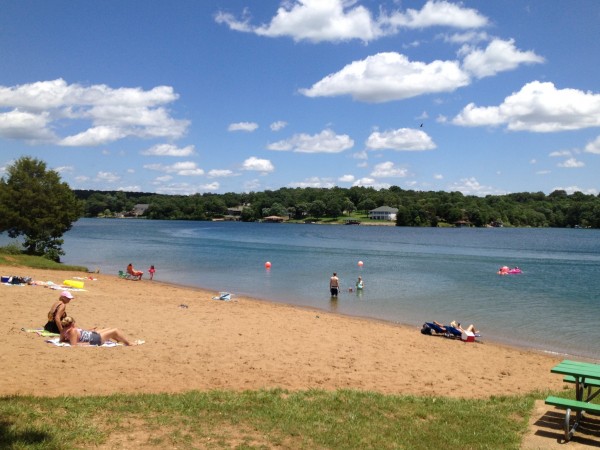 For something completely different in this list of 5 best diving locations in the USA, check out Bonne Terre mine. There was a time this site was once used as a lead mine to extract lead for making ammunition.
Unfortunately, the Mine's resources ran out, and then was abandoned. Without clearing out or packing up, the area flooded with freshwater. Today, divers can dive the Mine with a guide on any of the 24 routes. The water temperature is about 17 C (62 F) all year round. So, you can bring a drysuit or wetsuit.
5. Flower Garden Banks, Texas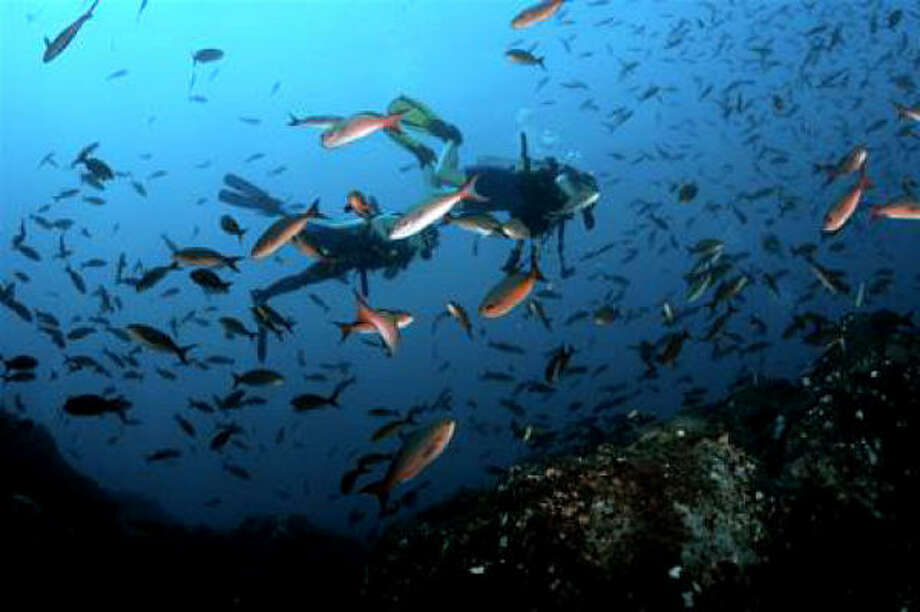 Located 160 km (100 miles) offshores, Flower Garden Banks has three banks at the northernmost part of America's coral reef. It offers just about any type of fish indigenous to the Gulf of Mexico, and it rides the waves as a top USA destination.
The Flower Garden Banks are so far offshore that it takes up to eight hours to get there on a boat. The wave and current make it quite challenging to dive in and out of the boat. Also, the weather is quite undependable, so it's best to keep your plans flexible.
Conclusion
Many diving enthusiasts travel across the globe in search of the most exotic water bodies that tickle their fancy. With the USA top picks above, you are set for the best of diving this year and beyond.